Atlanta Mold Testing has a network of mold inspection & testing specialists in the Atlanta areas that provide their services on-call 7 days a week. Your health and safety from mold is our top priority. We will strive to provide you with a 100% satisfactory job. Our jobs and business depend on us to provide your with a better environment to live, work, and breathe within. This is an environment that is free of molds and other allergens. Our mold inspection specialists will inspect your home and provide you with a solution that will rid you of your mold problems. Atlanta Mold Testing does not perform mold remediation so that we can provide you with a 100% unbiased and accurate results from your mold tests.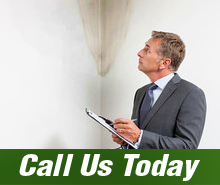 The majority of our customers are Atlanta home-owners, renters, and real-estate brokers/agents. We deal with the Atlanta housing and apartment industry so much because it is the top priority of potential home owners and renters to make sure they are going to be living and breathing in a clean and toxin-free home.
No one wants to breathe in toxins or get sick from mold contamination. That is why it is so important to have a home/apartment/workplace inspected for mold and other airborne toxins. Lawsuits from mold contamination are on the rise making it a higher priority for real estate brokers, apartment renters, and workplace owners.

Atlanta's 5 Star Mold Inspection Service
Atlanta Mold Testing strives to provide you with a 5 star mold testing service in Atlanta. We utilize only the best equipment and trained mold inspection professionals in the Atlanta area to provide you with the most accurate results. Once you have contacted Atlanta Mold Testing we will promptly arrive to assess your mold situation and quickly provide you with the results and protocols to have it removed.